Designed to stand the test of time while looking great, each of our outdoor drains are custom made to match your choice of paver or stone, fall, outlet and layout. Offering a wide range of outdoor solutions for Balconies, Balustrading, Pools, Landscaping and more; our outdoor drains are available in many designs to suit your individual application.
Suitable for any application and configuration, our drains can be designed to suit you; incorporating corners, fall, glass balustrading, pool fences more.
Styles
We have outdoor solutions available in the following Styles:
Outdoor Grate

Eco Punched Slot

Tile Insert Tray

Slot drains
See our Styles HERE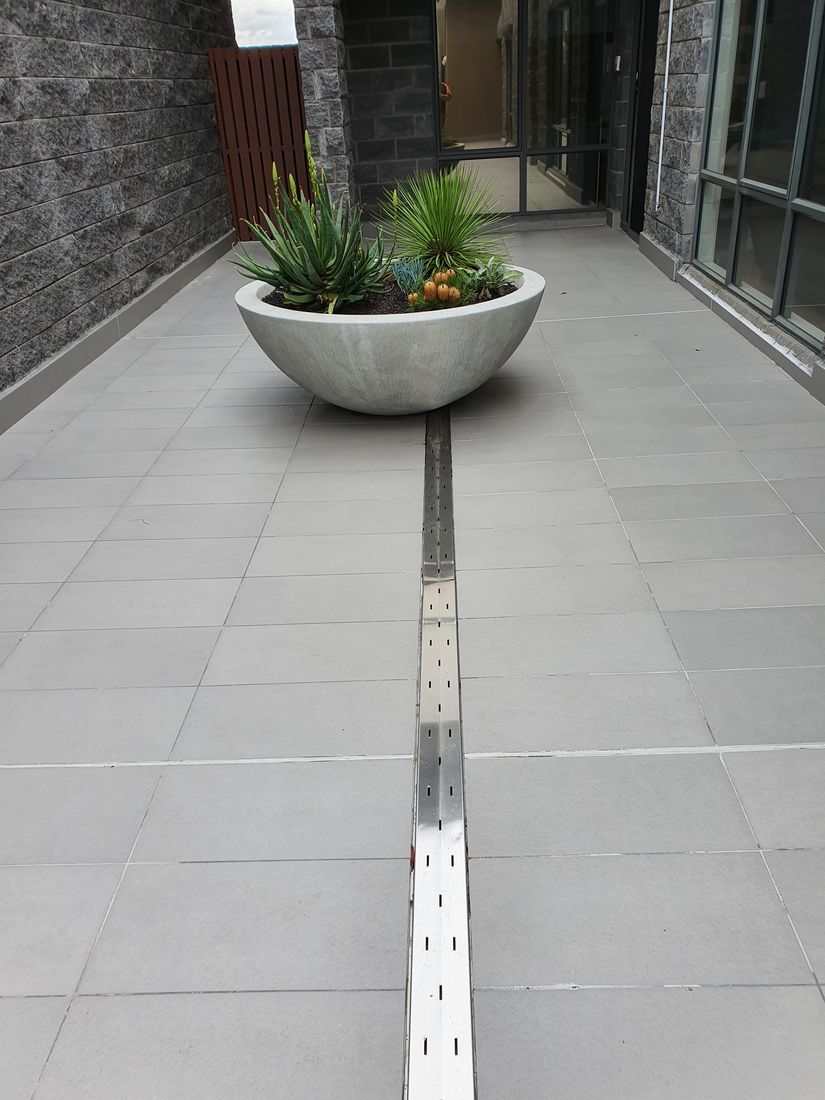 Our most popular grate design, the Bar Grate, offers clean slim lines and minimalistic impact, allowing only the removable grate to be visible, allowing for an efficient and discreet drainage system. Available in a range of widths to suit your needs, Bar Grates are versatile and efficient.
The Tile Insert Tray allows for your choice of tile or stone to create a discreet, virtually invisible drainage solution. The tile tray allows water to flow either side of the tray into the drain below and can be easily removed for maintenance and cleaning.
The Eco Punched Slot is rapidly gaining popularity as an economic choice for outdoor drains. Easy to remove with clean lines it always looks great.
See:
Flashed Versatile Budget Drain
Glass Insert Balustrade Drains
Shallow Pit, Grates and Over Grates Access covers