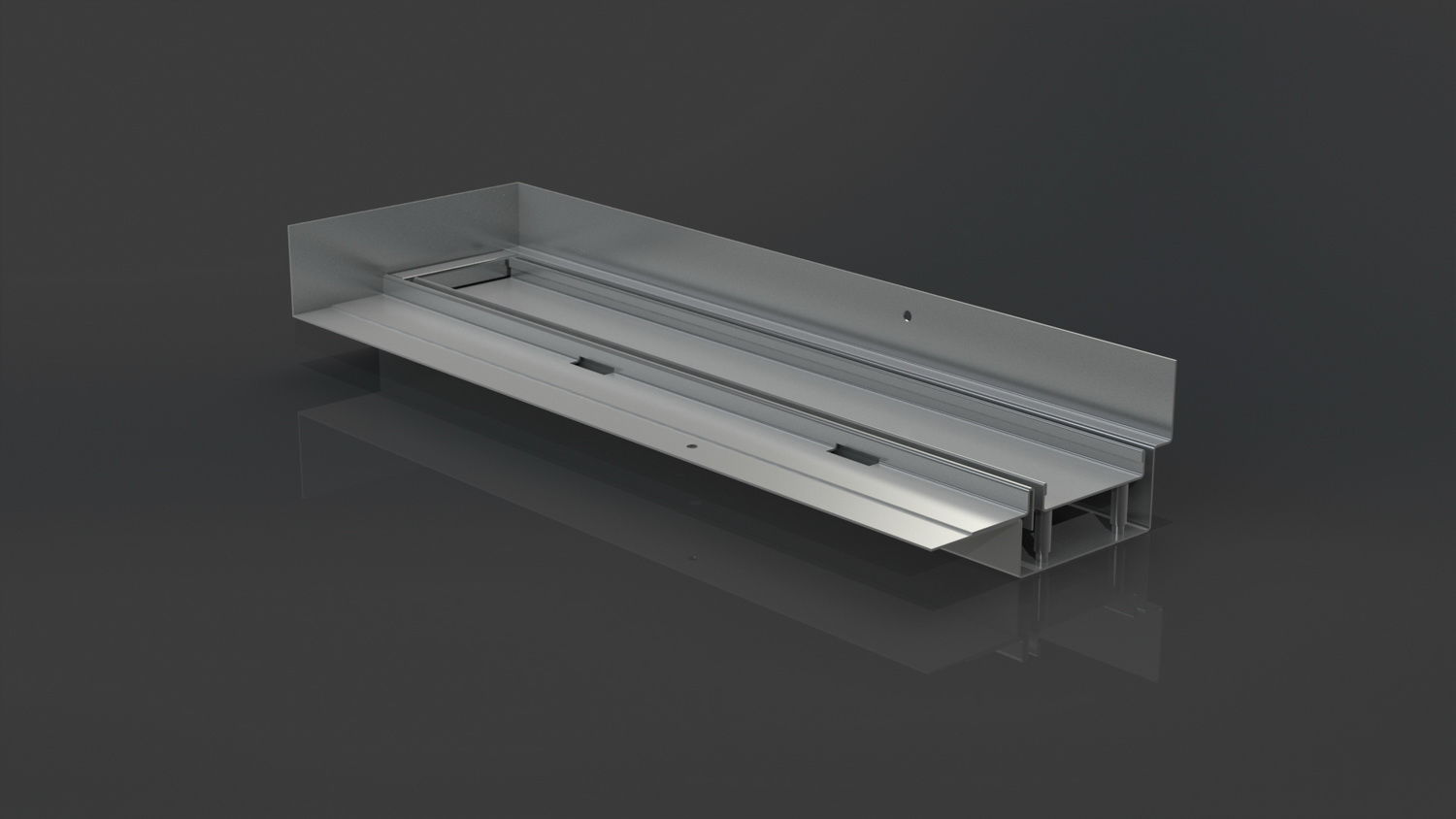 Optional Extras:
Additional droppers
Outlet locations greater than 100mm from an end
Multi-direction fall
Powdercoating
Mitred corners
Curved drains to any radius or width required
The Advantage Wall to Wall Linear Drain is installed along the rear wall of the shower, between the two walls of the shower/bathroom.
To incorporate a shower screen to an end (or both ends) of the drain, blankouts are omitted and a combination of HF Flashings and Graded Floor Flashings can be used. This style, known as the Advantage Wall to Tile can be found here.
Styles:
7 Bar Grate
Tile Insert Tray
Height Adjustable Tile Insert Tray
Punched Slot
Features:
Easy to install
Custom Blankouts to suit your wall tile thickness
Weep holes to eliminate water hydration from under the tile
Fixing points provided
Available in either Punched Slot, 7 Bar Grate or Tile insert Tray.
Incorporated waterproof flanges
Fully customisable to the required length and your tile thickness
Available in the following styles:
7 Bar Grate
Tile Insert Tray
Inverted Tile Tray
Height Adjustable Tile Insert Tray
Punched Slot
Download our Tech Pages here: